Shopping Cart
Your Cart is Empty
There was an error with PayPal
Click here to try again
Thank you for your business!
You should be receiving an order confirmation from Paypal shortly.
Exit Shopping Cart
Health and Fitness Solutions for Experiencing Life In Motion
Why Do You Self-Sabotage?
How long have you been trying to lose those last 10 or 20 or 30 pounds?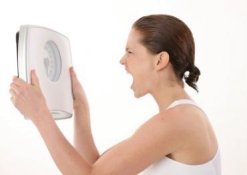 Been awhile now, hasn't it?
You know how to lose weight - eat healthy and exercise - so why are you still living in a body that you're disappointed with?
In my experience, people hold on to "unwanted" pounds for very specific reasons. These reasons are on a subconscious level, which is where things get tricky.
Self-sabotage is your subconscious mind's way of protecting you.
Seems counterproductive, but it makes sense when you realize that it is a defense mechanism meant to keep things from changing.
Your conscious mind says it wants to lose weight to look and feel amazing, but your subconscious mind is pulling the strings behind the scenes, keeping your goals just out of reach.
As long as your subconscious mind thinks that you are safer being out-of-shape then you'll be stuck.
Your most valiant efforts will be undermined by self-sabotage every single time.
But don't give up.
There's a way to turn everything around, and it all starts with finding out the reason that your subconscious mind equates being out-of-shape with being safe.
Once you turn the light on to that reason then it will no longer have any power over you.
So, lets dig around for your reason.
Do you believe... You don't deserve it? Has someone in your life made you believe that you aren't worthy of success? Or that they wouldn't accept you if you were more successful than they are?
Do you believe... Change is bad? It's common to fear the unknown, but this could very well be the reason that you're not reaching your goal. Being comfortable with where you are today could be the reason that you sabotage your efforts to improve your life through change.
Do you believe...Success will bring loss? If you met your weight loss goal, would it bring out resentment and jealousy in your friends and family? Are you supposed to be the 'screw-up'?
Do you believe...You're not capable? Are you unable to imagine yourself at your goal weight? Does the possibility of achieving your goal not seem real?
Spend time diving into your own mind to discover why it is that you aren't meeting your goals. Once your whole mind is primed for success, then nothing will be able to stop you.
What the mind believes the body achieves.
Exercise is a huge part of the equation when it comes to achieving weight loss.
I am passionate about seeing my clients achieve results - without wasting time, energy and effort on mistakes.
Call or email me today and we will get you started on the exercise program that is right for you.
813-408-0804

Are there things about yourself that you'd like to change?  Your weight, your habits, and maybe even your outlook on life?  We are trained to think that change is hard, that it takes time. But it really doesn't have to be.  I'm here to argue that lasting change happens in an instant.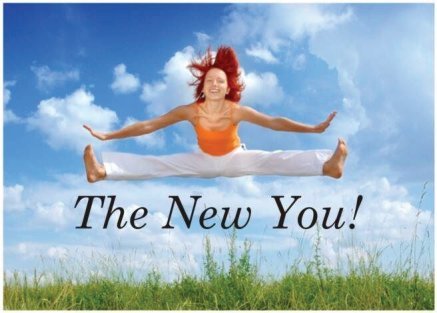 I understand that this goes against mainstream belief. Most people believe that change has to be a struggle. We expect to try and fail numerous times before ultimately giving up or succeeding.  Think about this - how many people do you know who struggle with their weight? They want to make a healthy change by getting in shape, but the change never seems to happen.
What is it in your life that you want to change? Do you have inches to lose? Do you have preventable diabetes? Do you have a pair of skinny jeans that you want to fit into?  What is keeping you from making this change in your life?
According to professional speaker and author, Tony Robbins, it's the preparation for change that takes time. In the end there's a single instant when the change occurs.
Here are the 3 steps to instantly create a lasting change and a new you.
Step #1:
Believe that SOMETHING must change. Do you sort of want to get into shape, or do you absolutely have to lose the weight? Does dropping a few pounds sound good, or is living another day in your current body simply unbearable? In order to make a lasting change you must believe wholeheartedly that things must change.
Step #2:
Believe that YOU must change it.  It is vital that you take full responsibility in making the change rather than assigning responsibility elsewhere. Sure, others may help you, but in the end you are the one who is going to make it happen. You have to want this change enough to make it your personal mission - no one else can do it for you.
Step #3:
Believe that you CAN change it.  Don't let past failures get you down. The truth is that you are capable of amazing things when you put your mind to it. Believe that you are able to lose weight or to make any other positive change in your life.
Why do most people fail to make change stick? They rely on willpower. This works for awhile, but you'll soon revert back to what's comfortable. The solution?
Change what you are comfortable with.
People are motivated by two things: 1) to avoid pain and 2) to gain pleasure. When you want to change a behavior pattern the key is to associate pain with the behavior that you don't want and pleasure with the behavior that you do want.
You know that you want to lose weight and that to do so you need to quit eating comfort food late at night. You also know that you need to start exercising on a regular basis. Up until this point your brain is trained to associate pleasure with eating comfort food late at night and to associate pain with exercise.
It's time to retrain your brain to feel good about exercise and to feel bad about eating late at night. Think about all of the negative things about being overweight and connect these unpleasant thoughts to your late night snack. Now think about all of the wonderful things about being in shape and connect these pleasant thoughts to exercise.
You are capable of making big changes in your life. Start by contacting me for your no obligation fitness consultation. 

Remember, change happens in an instant.
/